GALLERI ARNSTEDT
Group Exhibition, Östra Karup (SE), May 20-June 20, 2021
Opening on Saturday May 20 at 13pm to 15pm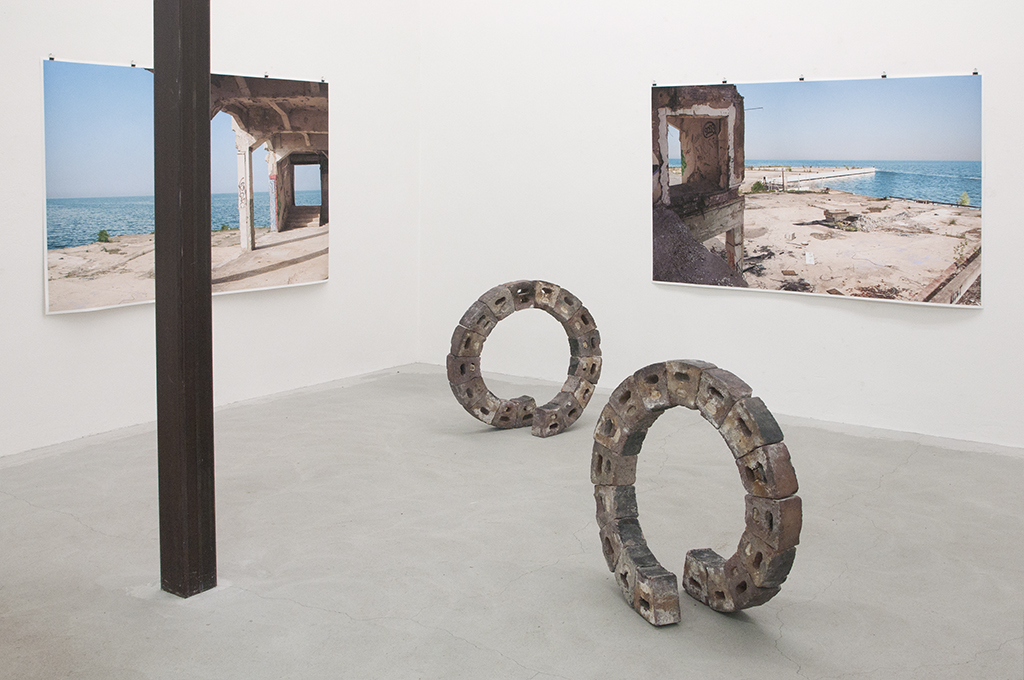 GALLERI THOMAS WALLNER
Group Exhibition, Simris (SE), June 13-July 19, 2020
Opening on Saturday June 13 at 12pm to 17pm
TRÄDGÅRDSMÄSTARENS SON
Solo presentation of the work A Brief History of Time, at Kolonin, Arvika (SE), November 24-January 06, 2019
Opening on Saturday November 24 at 2pm to 4pm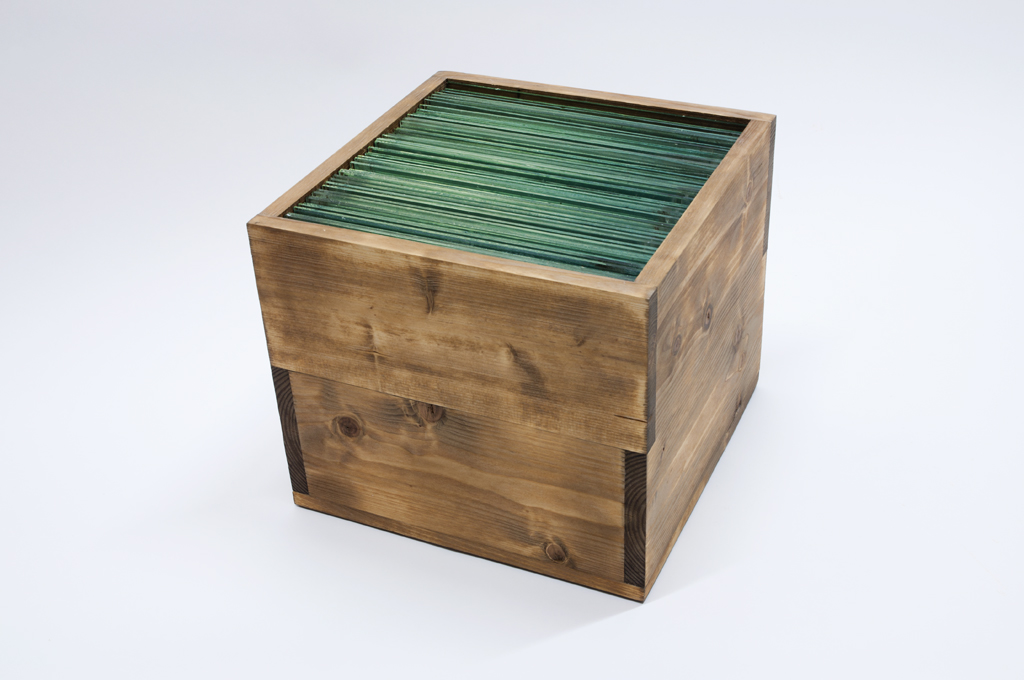 MEASUREMENT OF TIME
Public artwork for Umeå University, Umeå (SE)
Inauguration April 13, 2018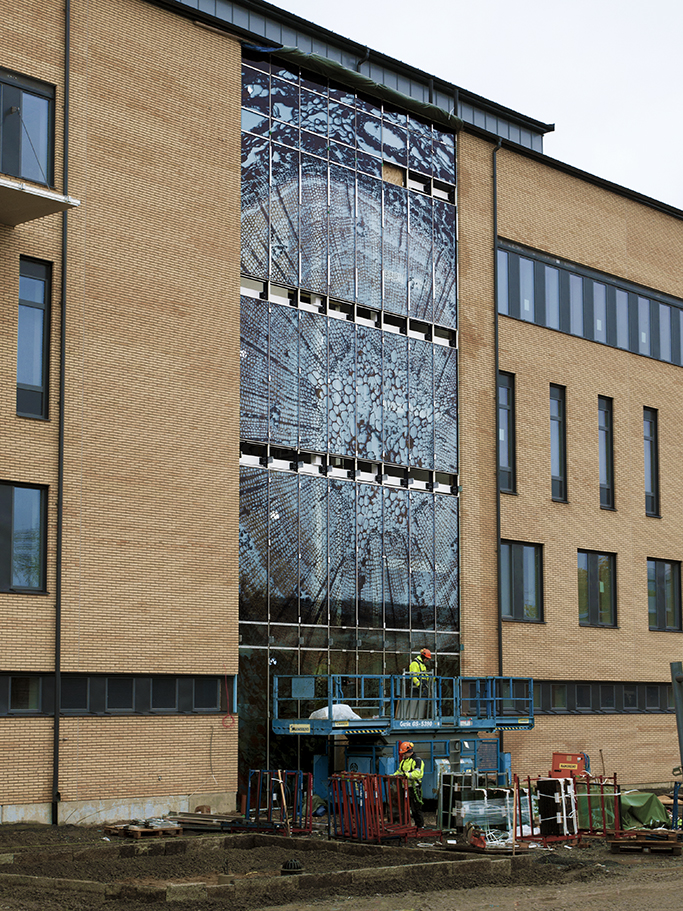 SKISSERNAS MUSEUM, Measurement of Time
Solo presentation of sketches for Measurement of Time for Umeå University,
Museum of Artistic Process and Public Art, Lund (SE), March 29-May 6, 2018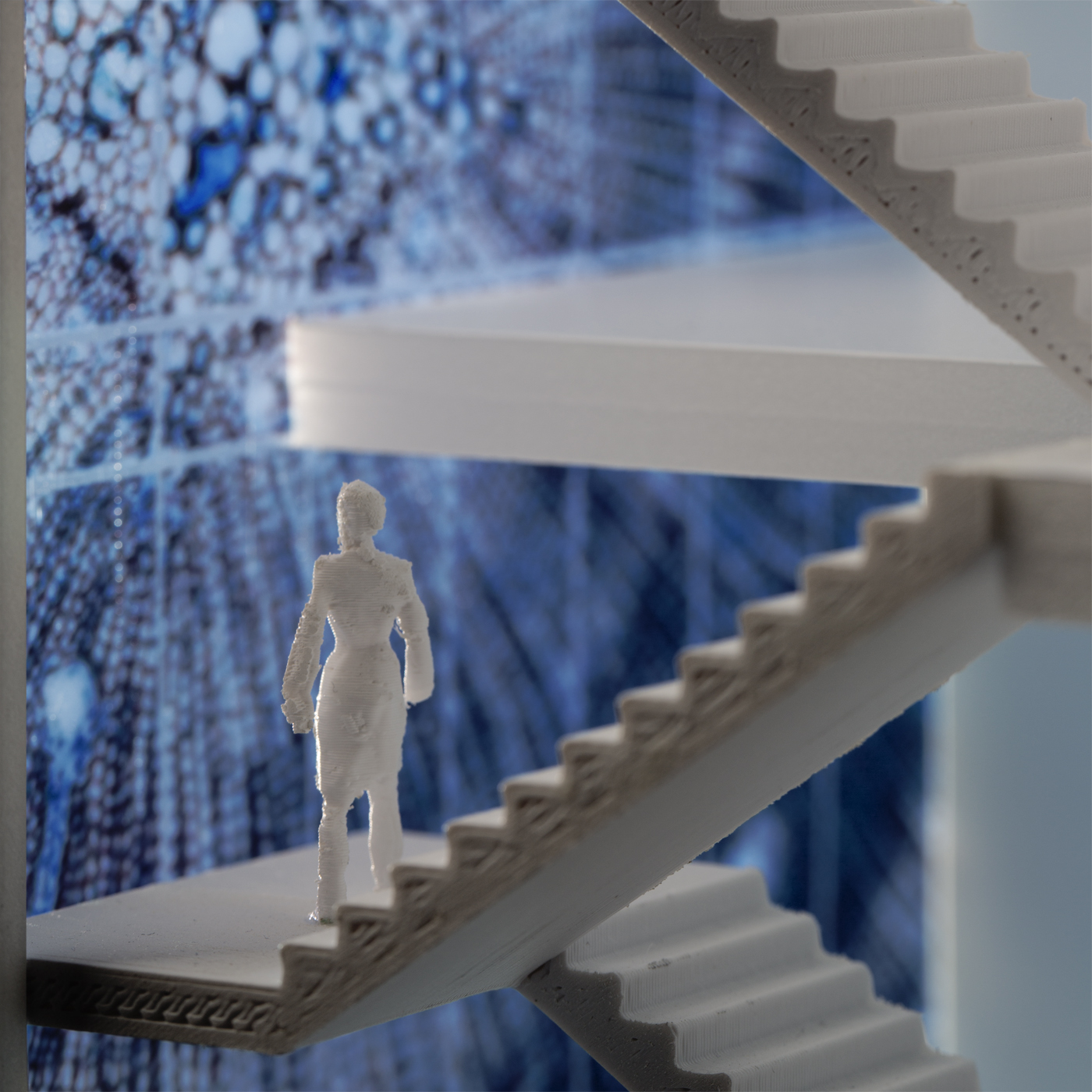 Woodpecker Projects, Who now, somewhere, upside down
Solo exihbition with KevinMalcolm, organized and curated by Woodpecker Project at IAC, Malmö (SE), September 30-October 17, 2015
Opening on September 30 at 6pm until midnight
www.kevinmalcolm.com
www.woodpeckerprojects.com
YSTAD KONSTMUSEUM / Woodpecker Projects,The Encounter of Bodies
Group Exhibition curated by Woodpecker Projects, Ystad (SE), May 20-August 20, 2017
Opening on Saturday May 20 at 12pm to 4pm
Participants: Maiken Bent (DK), Ester Martin Bergsmark (SE), Lea Guldditte Hestelund (DK), Preben Holst (NO9, Stine Marie Jacobsen (DK), Hanna Sjöstrand (SE), Samaneh Reyhani (IR), Viktor Rosdahl (SE)
Woodpecker Projects, Outremer
Solo exihbition with KevinMalcolm, organized and curated by Woodpecker Project at Podium, Oslo (NO), May 19-June25
Opening on Friday 19 at 7pm to 11pm
www.kevinmalcolm.com
www.woodpeckerprojects.com
GALLERI THOMAS WALLNER
Group Exhibition, Simris (SE), Mars 18-April 23, 2017
Opening on Saturday Mars 18 at 12pm to 17pm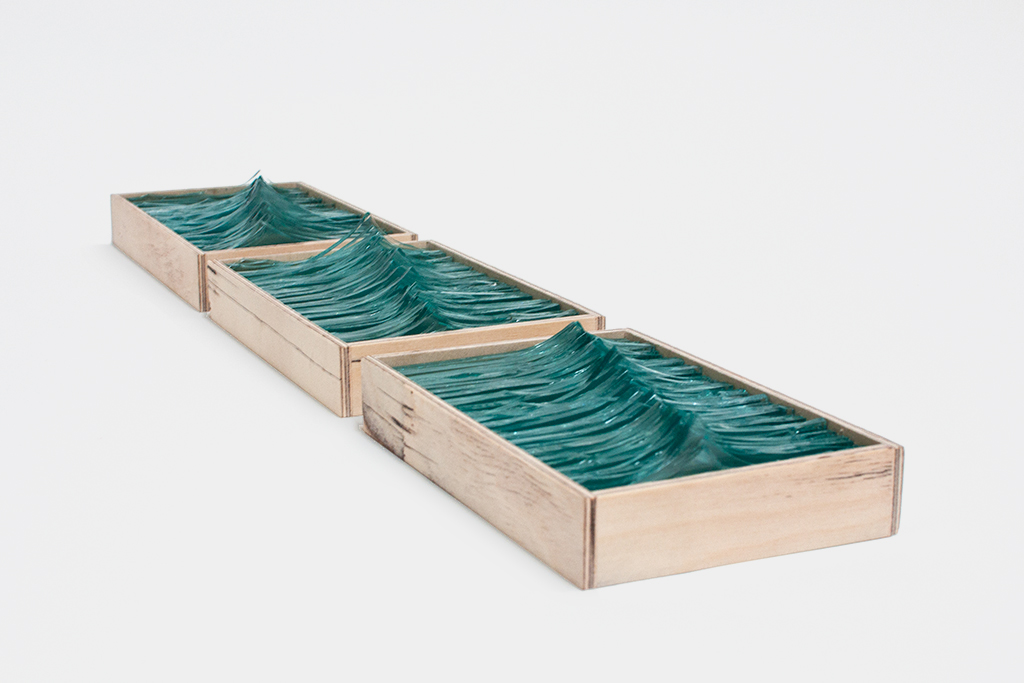 LUNDS KONSTHALL
Group Exhibition, Lund (SE), October 01-November 27, 2016
Opening on Friday September 30 at 6pm to 8pm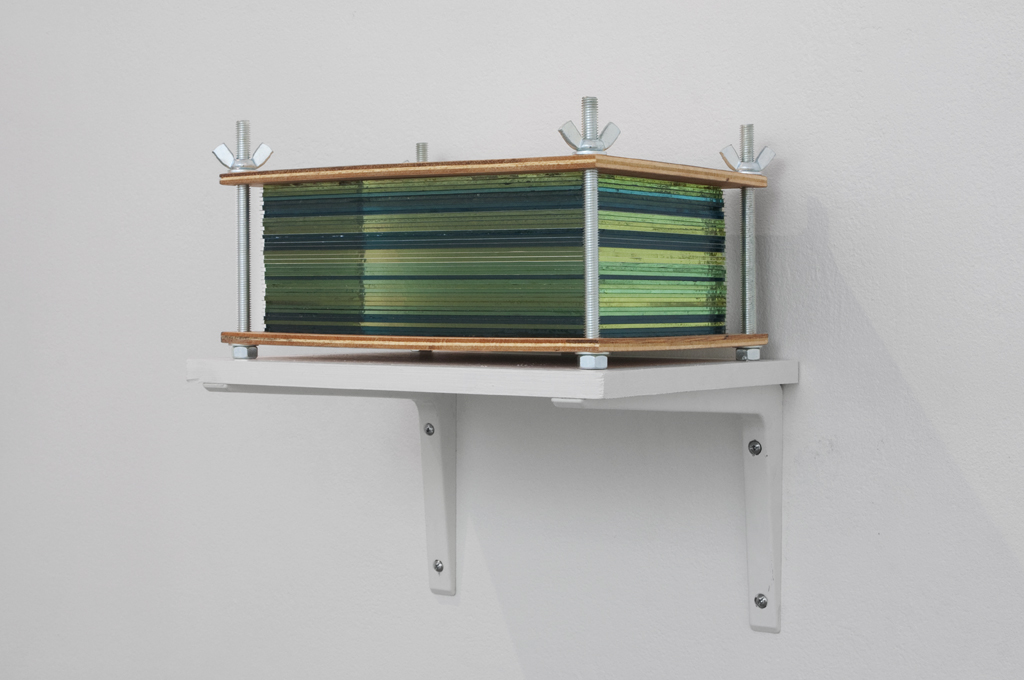 GALLERI ARNSTEDT
The sculpture garden, Östra Karup (SE), June 25 to end of summer, 2016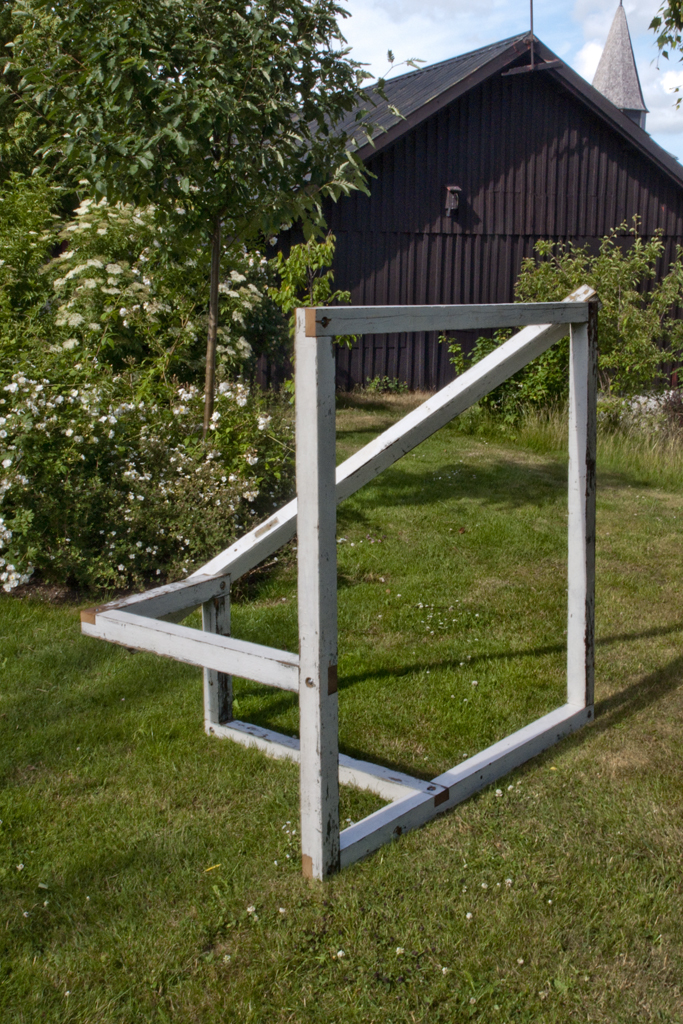 GALLERI THOMAS WALLNER
Solo Exhibition, Simris (SE), April 30-June 05, 2016
Opening on Saturday April 30 at 12pm to 7pm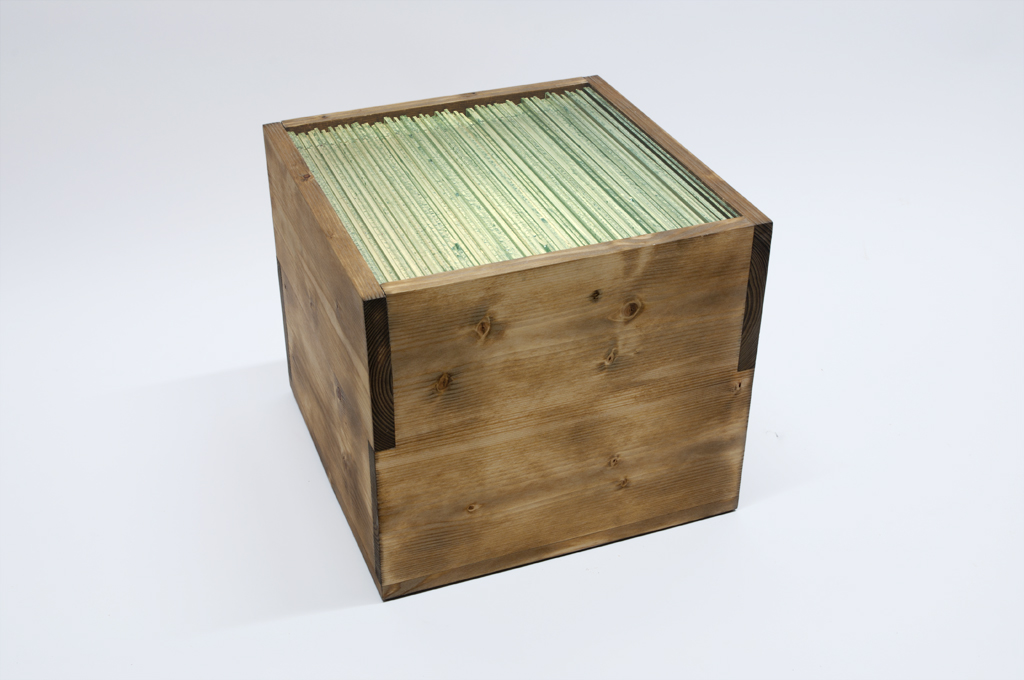 GALLERI PING-PONG, Broken Garden
Solo Exhibition, Malmö (SE), January 09-January 30, 2016
Opening on Saturday January 09 at 12pm to 4pm
GALLERI KRETS
Group Exhibition, Malmö (SE), November 21-December 20, 2015
Opening on Saturday November 21 at 7pm to 9pm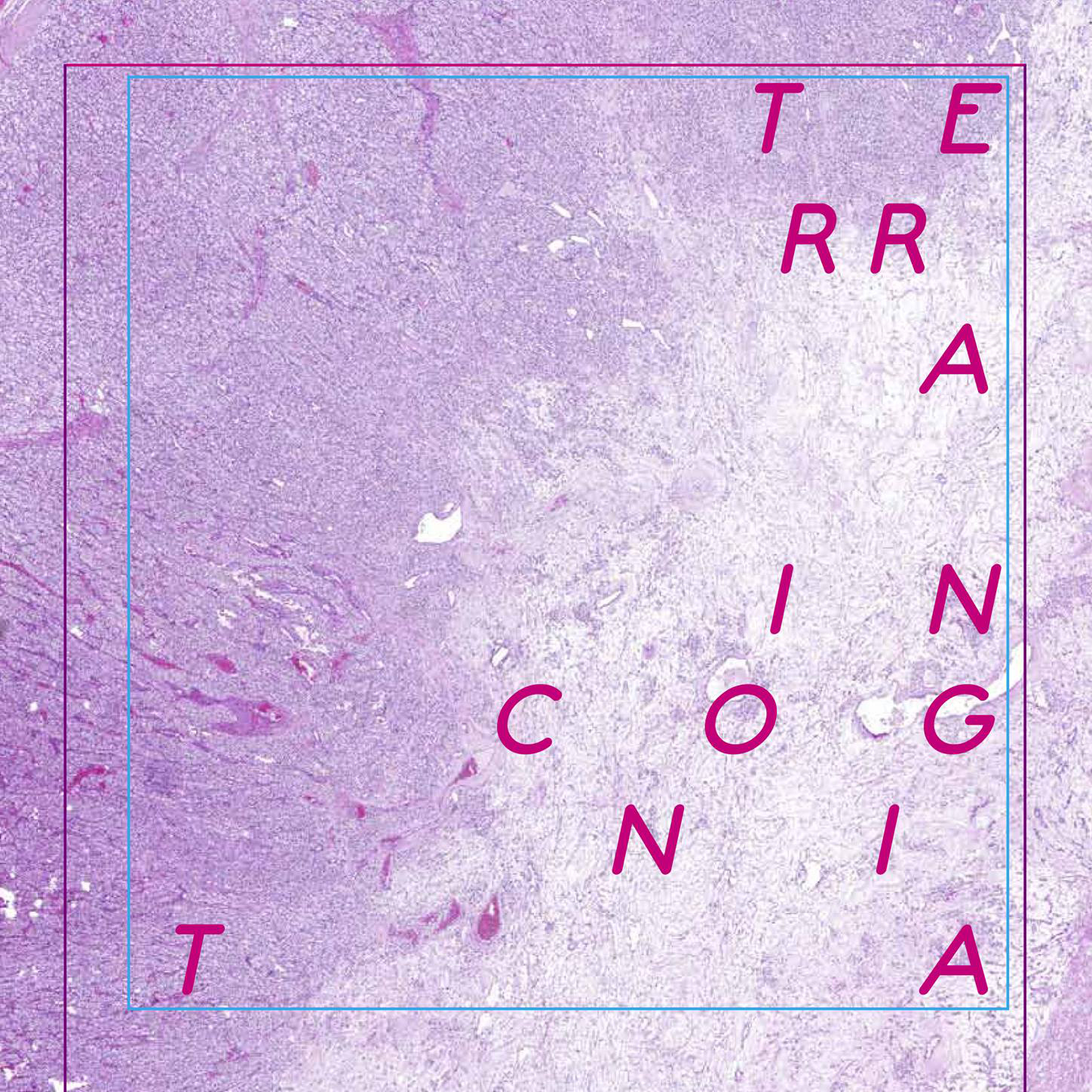 www.krets.info
Woodpecker Projects, And Again Shifts
Solo exihbition with Imri Sandström, organized and curated by Woodpecker Project at IAC, Malmö (SE), September 26-October 17, 2015
Opening on September 26 at 6pm until midnight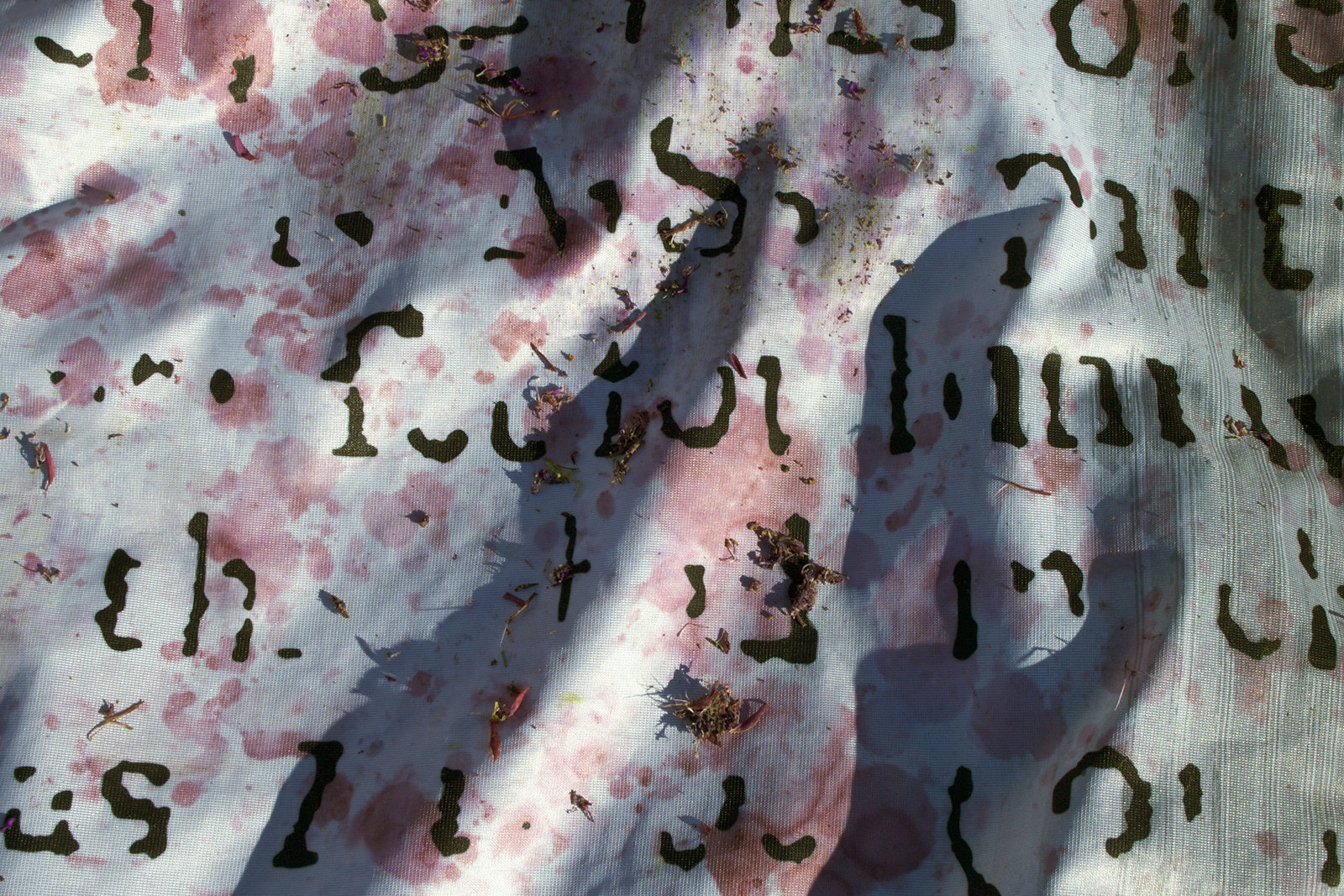 www.imrisandström.com
www.woodpeckerprojects.com

Malmö Konstmuseeum / Inter Arts Center/ Woodpecker Projects, Blind Spots – A symposium on art and migration
Symposium, organized and curated by Woodpecker Project and Maj Hasager, Malmö konstmuseeum and Inter Arts Center, Malmö (SE), September 17- September 18, 2015

September 17, 7pm-9pm: Inter Arts Center (IAC), Bergsgatan 27 (3rd-4th floor), Malmö
September 18, 1pm-5pm: Malmö Konstmuseum, Malmöhusvägen 6, Malmö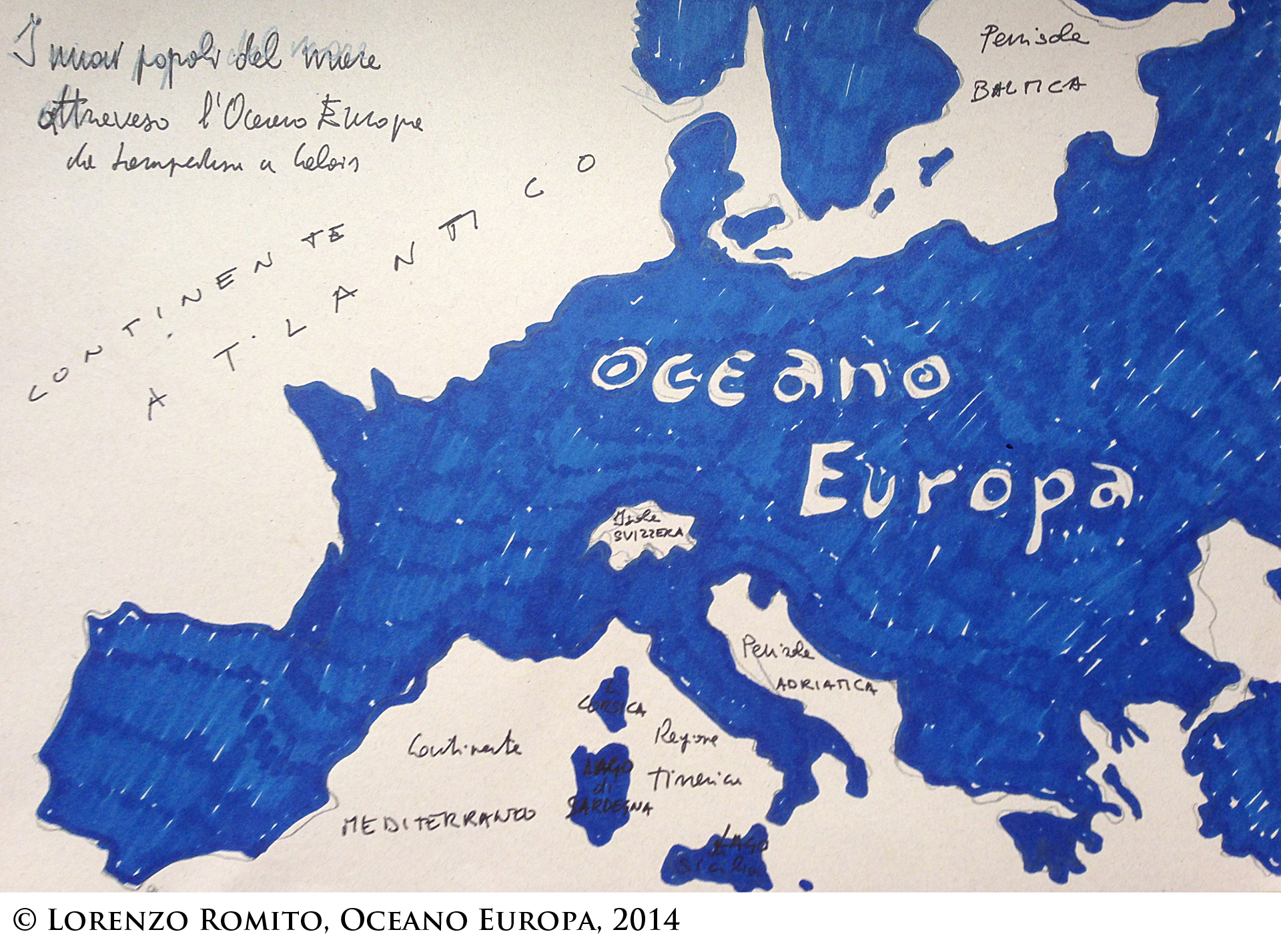 Participants: CAMP (Center for Art and Migration Politics), Maria Concetta Borgese, Maj Hasager, Maria Kjær Themsen, Ask Kæreby, Silvia Litardi, Ibrahim Mahama, Unicorn – Artists In Solidarity
www.woodpeckerprojects.com
www.iac.lu.se
www.malmo.se/konstmuseum

Galleri Arnstedt
The sculpture garden, Östra Karup (SE), June 20-September 20, 2015
Opening on Saturday June 20 at 5pm to 7pm
Galleri Thomas Wallner, Polyfoni 3
Group Exhibition, Simris (SE), June 13-July 19, 2015
Opening on Saturday June 13 at 1pm to 6pm
Off the S{h}elf, The Eclectic in the Artist's Book
Group Exhibition, London (UK), May 29-May 31, 2015
Opening on Friday May 29 at 6pm to 22pm
Curated by Eduardo Solaz, Maria Lusitano and Teresa Paiva at i'Klectik
www.offdshelf.com
www.iklectikartlab.com
Galleri Thomas Wallner
Group Exhibition, Simris (SE), October 18-November 23, 2014
Woodpecker Projects, We Hate in Order to Survive
Group Exhibition, organized and curated by Jens Henricson and Ditte Ejlersko at Inter Arts Center, Malmö (SE), September 27-October19, 2014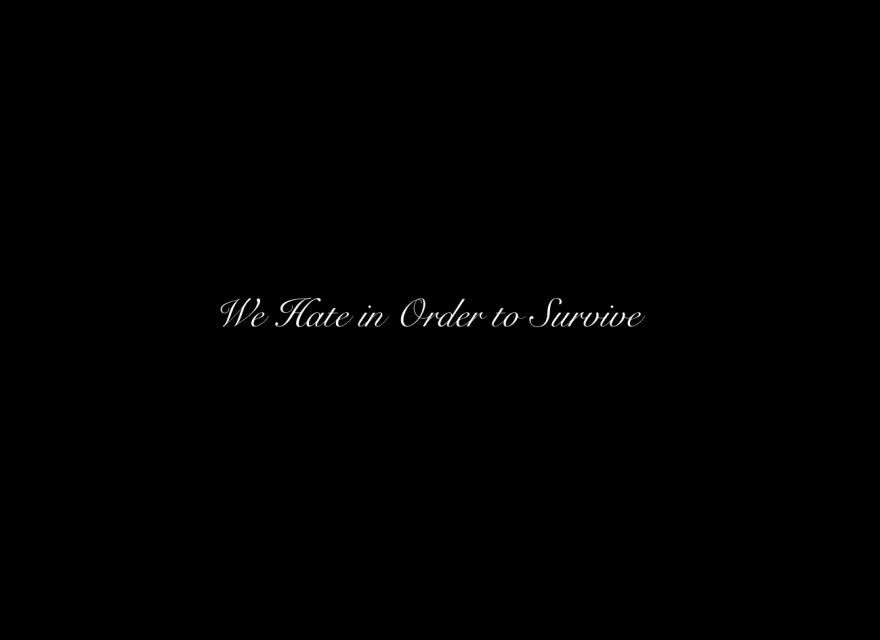 Participants: Patrik Aarnivaara (SE), Christian Andersson (SE), Ann Böttcher (SE), Linnéa Carlsson (SE), Johan Furåker (SE), Oscar Guermouche (SE), Ellisif Hals (NO), Maj Hasager (DK), Uffe Isolotto (DK), Henrik Lund Jørgensen (DK), Ingrid Sunde Koslung (NO), Mathias Kristersson (SE), Andreas Kurtsson (SE), Runo Lagomarsino (SE), Eric lenght (SE), EvaMarie Lindahl (SE), Jette Hye Jin Mortensen (DK), Viktor Rosdahl (SE), Hanna Sjöstrand (SE) / Simon Möller (SE), Ylva Westerlund (SE).
Galleri Arnstedt
Group Exhibition, Östra karup (SE), August 16-September 19, 2014
Cirkulationscentralen, The Colour of My Fate
Solo Exhibition, Cirkulationscentralen, Malmö (SE), May 2-May 25, 2014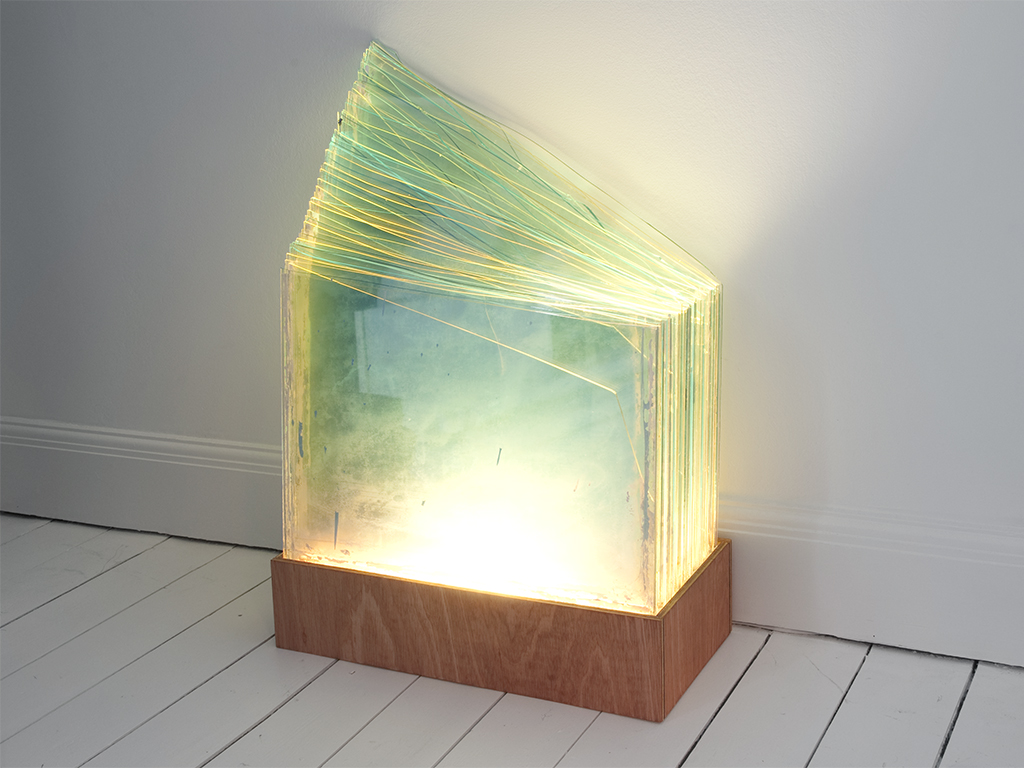 The Principle of Superposition, 2014
Galleri Thomas Wallner, Polyfoni 2
Group Exhibition, Galleri Thomas Wallner, Simris (SE), Mars 22-April 27, 2014
Woodpecker Projects, Woodpecker Letters #1
Release, Galleri Ping Pong, Malmö (SE), March 16, 2014
Contributing: Henrik Arnstad, Lisbeth Bonde, Johan Furåker, Maj Hasager, Göran Hägg and Oscar K
Open 5 pm
www.galleripingpong.se
www.beaststudio.se
www.joakimolsson.se
www.woodpeckerprojects.com
Efterklang / Reverberation
Release of the book Efterklang / Reverberation, Bastionen, Malmö (SE), March 8, 2014

Efterklang, 2013
Galleri Mors Mössa, One for Sorrow
Solo Exhibition, Göteborg (SE), October 26-November 17, 2013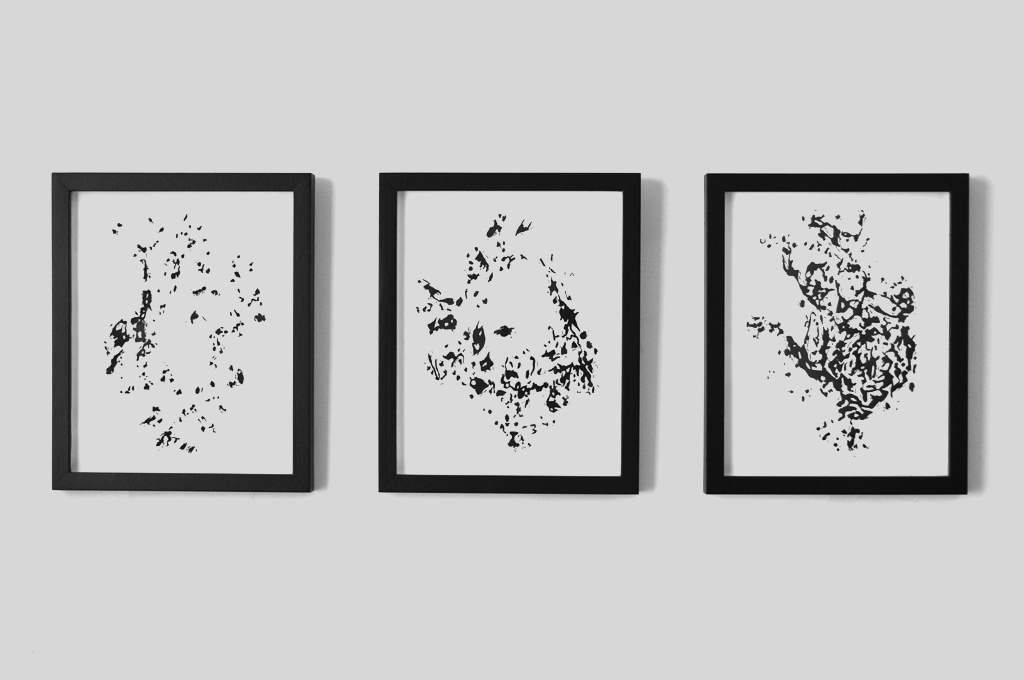 ccRCC, 2013

Documentation and Review >>>
www.facebook.com/GalleriMorsMossa
Holstagårdsskolan
Public artwork for Laröd elementary school, Helsingborg (SE)
Inauguration in October, 2013
Woodpecker Projects, Stella and Florence's Syndrome
Release, Inter Arts Center, Malmö (S), September 28, 2013
On Malmö Gallerinatt Saturday 28/9 from 6 pm to midnight Woodpecker Projects release the video-publication Stella and Florence's Syndrome created by Søren Aagaard, Steffen Jørgensen, Anna Margrethe Pedersen, Merete Vyff Slyngborg and Ditte Boen Soria.
YEARS.dk
www.woodpeckerprojects.com
Woodpecker Projects, Some Objects Are More Equal Than Others
Woodpecker Projects is initiator of a group exhibition at Inter Arts Center, Malmö (SE), September 07-September29, 2013
Participants: Leslie Chau (HK), Barry Kanouchek (CA), Huzuni Bahati Kuki (KE), Wolf Insel (DE), Christian Thoudal (DK), YEARS (DK)
Open 5pm
Woodpecker Projects (Formerly known as Papi tidskrift)
Woodpecker Projects is initiator of a group exhibition at Galleri S:t Gertrud, Malmö (SE), April 13-April 27, 2013

Exhibition:
Distinguished from the melee of user comments and structurally misogynist chat rooms harbouring rapid-fire trolls.
Dora Budor (HR) Sidse Carstens (DK) Maja Cule (HR) Ditte Gantriis (DK) Mia Goyette (US) Ann Lislegaard (NO/DK) Kristina Matousch (SE) Bodil Nielsen (DK) Saskia Te Nicklin (DK) Sandra Vaka Olsen (NO) Mamiko Otsubo (JP) Gisa Pantel (DE) Anna Margrethe Pedersen (DK) Lea Porsager (DK) Rita Vitorelli (AT)

Opening: April 13, 5–9 pm
Exhibition period ends: April 27
Adress: Galleri S:t Gertrud, Östergatan 9, Malmö, SE
Gallery opening hours: Wen–fri 12–4 pm, Sat 12–4 pm

Edition:
Untitled (hot pink) by Saskia Te Nicklin (DK)

Curator:
Mikkel Carl (DK)

www.mikkelcarl.com
www.woodpeckerprojects.com
Galleri Thomas Wallner, Polyfoni
Group Exhibition, Simris (SE), Mars 23-April 28, 2013
Papi tidskrift, #16-17
Release, Art & Poetry Event, Inkonst, Malmö (SE), November 12, 2012
Contributing: Rebecca Schweder, Anneli Eriksson, Clemens Altgård, Joel Odebrant, Sebastian Franzén, Danilo Stankovic and Sabrina Ratté
Guest editors: Henrik Dahl and EvaMarie Lindahl
Open 7pm
www.inkonst.se
www.kulturrådet.se
www.malmo.se
www.skane.se
www.papitidskrift.se
Galleri Konstepidemin
Solo Exhibition in the Pannrummet, Göteborg (SE), September 29-October 21, 2012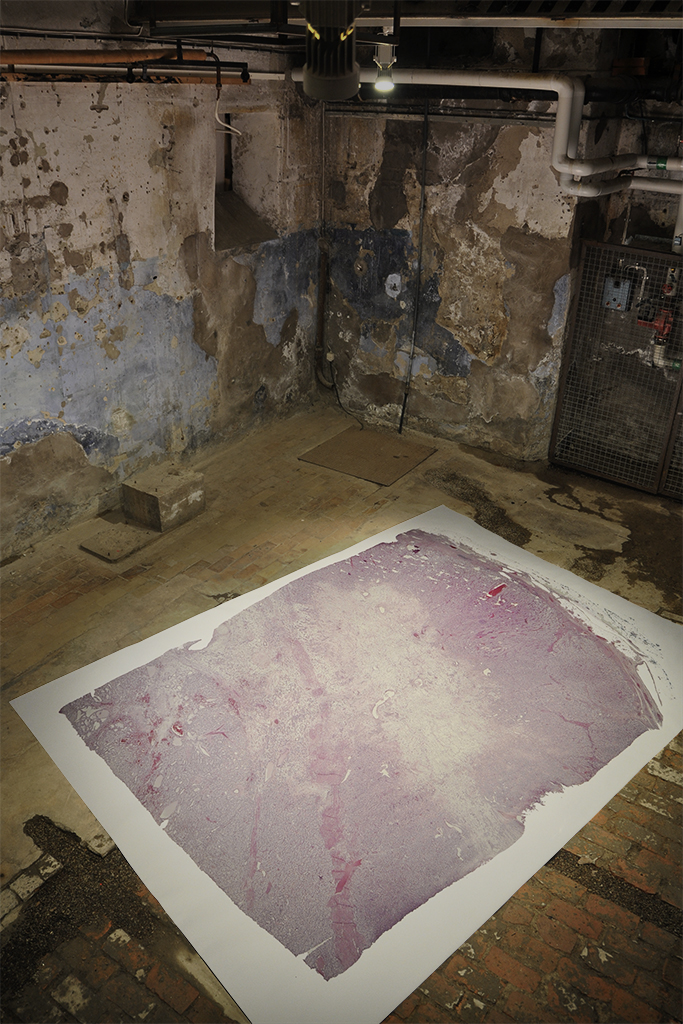 Terra Incognita, 2013

www.konstepidemin.se
Pid gallery, Mitosis
Web based gallery run by Konstepidemin, Göteborg (SE), September 1-September 28, 2012
Galleri Ping-Pong
Solo Exhibition, Malmö (SE), August 18-September 8, 2012
Opening on Saturday August 18 at 12pm to 4pm
Galleri Arnstedt
The Project Room, Östra Karup (SE), June 23-July 09, 2012
Opening on Saturday June 23 at 5pm to 7pm
Papi tidskrift, #14-15
Release, Art & Poetry Event, Elastic Gallery, Malmö (SE), Juni 20, 2012
Contributing: Jonas Bengt Svensson, Malin Helgee, Anne Landgren, Thomas Skuja, Petra Mölstad, Thérese Granwald, Ditte Ejlerskov and Henrik Dahl
Guest editor: Isabell Dahlberg
Open 7pm

www.elasticgallery.com
www.ditteejlerskov.com
www.kulturrådet.se
www.malmo.se
www.skane.se
www.papitidskrift.se
BYOB Malmö
One-night-exhibition at STPLN, Malmö (SE), Jan 22, 2012
Open 4pm to 8pm
Stapelbädden, Stapelbäddsgatan 3, 21119 Malmö
www.stapln.se
www.byobworldwide.com
Papi tidskrift, #12-13
Art & Poetry Event, Galleri S:t Gertrud, Malmö (SE), Dec 17, 2011
Contributing: Jenny Grönvall, Linda Kulle, August Lindmark, Ellen Siöö, Khashayar Naderehvandi, Henrik Dahl and Milan Hallberg Linde
Guest editor: Kristian Hallberg
Open 3pm

www.konstframjandet.org
www.malmo.se
www.skane.se
www.papitidskrift.se
Man vinner när samtliga kommit överens om att man fått ett rikare liv
Med detta nummer utmanas ytterligare en gång tidskriftsformatet. Jag får en känsla av att Papi gör det; leker med format, med läsaren, med språket. Gott och väl. Ibland är det möjligt att se hur det fungerar, därför det är inte alla förunnat att lyckas med detta konststycke.
Papi kommer denna gång – kanske skulle jag säga kom i denna form för ett tag sedan; anmälan har dragit ut på tiden och hungriga magar har ingen respekt för litteratur – som en låda i kartongfärgad kartong. Det får den att se mycket hemlighetsfull ut.
Sedan öppnas den och ögonen faller på "Spelregler"; inte den traditionstyngda innehållsförteckningen – eller är det egentligen regler för läsningen som är en förteckning på innehållet. Förutsättningarna. Läsningen sägs vara för ett obegränsat antal, det är inte en engångsvara detta med kulturtidskrifter.
De tåls att återläsas, återkomma till, åter till referatet; man kan också sitta i ensamhet. Att läsa en text kan ta – förslår redaktionen och gästredaktör Kristian Hallberg – ett helt liv. Det gör det. Även om dess text kan naggas i kanterna av spelarna. Det föreslås att vi kan vara vårdslösa för att vi är vårdslösa. Lösta från vård eller dess motiv. Spelet börjar.
Spelet gör ont i läsaren, vi träder genom textens memory-liknande brickspel in och tillbaka till en ungdom, barndom; vi spelar om synen på vår egen barndom, våra minnen och det vi vill att våra minnen ska vara. Jag spelar ensam. Min son sover.
Det får mig att känna mig ensam i en brusande värld, en förlust jag glömt. Att faktiskt vänta och förvänta mig något. Det viks snabbt ihop och hamnar i blöjhinken. Vems regler är det mening att vi ska följa. Redaktionen föreslår att vi måste – om vi inte vill följa de färdigtryckta – skapa våra egna regler, lagar, marknader. Alla föreställningar är skisser.
Jag tror att jag vill rama in delar av tidskriften till det rum som jag vistas i. Här är biblioteket. Tidningen varvar effektivt bild och text på varje medföljande i kartongen inpassad kartongbit. I alla fall i den ordningen som min utgåva ligger i. Kanske ligger dina sidor olika. Det finns inga regler för hur de ska vila mot varandra. Föräldrar ger sina barn en sorg de aldrig kommer över. Vice versa.
Och med lycka. Vårt arv, det gods vi bär. Och till sistone programförklaras allt målat och textat: Att vara tillsammans med sitt barn är föräldraskap, att våga lämna över det till våra starka pedagogiska institutioner är föräldraskap. Leken. Att dela ljus och mörker med dem. Att läsa.
Freke Räihä
Tidningen Kulturen, 2012-01-27
Dunkers Kulturhus, 81m²
Solo Exhibition, Helsingborg (SE), September 9-November 27, 2011
Opening on Thursday September 8 at 5pm to 7pm
Dunkers kulturhus, Kungsgatan 11, 252 21 Helsingborg
Recension av Sören Sommelius: www.hd.se
Läs även Tor Billgrens recension i Sydsvenskan här.

För mer information:
www.dunkerskulturhus.se
Papi tidskrift, #10-11
Art & Poetry Event, Galleri S:t Gertrud, Malmö (SE), May 4, 2011
Contributing: Leif Holmstrand, Mathias Kristersson, Jonas Brun, Ida Linde and Henrik Dahl
Guest editor: Leif Holmstrand
Open 7pm

www.konstframjandet.org
www.malmo.se
www.skane.se
www.papitidskrift.se

Leif Holmstrand är gästredaktör för poesitidskriften papi (nr 10/11). Han har i sin tur bjudit in ett stort antal medverkande, som bidrar med dels handskrivna texter på lappar och vykort, dels korta texter i sms-form. Resultatet är förvånansvärt tilltalande, inte minst estetiskt. De handskrivna texterna tillförs en personlig dimension som gör orden så mycket mer uttrycksfulla och samtidigt låter dem expandera och bli bilder. Ett sådant nummer kan man inte annat än exmera.

Peter Viktorsson
Kristianstadsbladet, 2011-02-17

www.leifholmstrand.com
www.papitidskrift.se
Never Follow Suit
Video produced for The Radio Dept.. December 2010.
View the video here.
www.labrador.se
www.myspace.com/officialradiodept
Papi tidskrift, #9
Art and poetry magazine, October 2010.
Contributing: Anne Waldman and Stina Wirfelt
Guest editor: Kristian Carlsson

Poesitidskriften Papi (nr 9) introducerar Anne Waldman, amerikansk beatpoet. Kristian Carlsson har översatt hennes långdikt "Besvärjelse", skriven en natt i slutet av sjuttiotalet i bergen i Colorado. Det är en på en gång kraftfull och meditativ dikt, kritisk och livgivande, en platsens lovsång men samtidigt en tidens klagan:

insikten om landskapet anländer som stormtrupper man
vinner mark, dess älskade struktur, dess eroticism, dess
åtaganden, dess pliktkänsla att all framtid ligger
i dess händer, & sen har den anlänt som vattnets behagliga
vågor, infall är oförutsägbara, sen faller
allting undan

Peter Viktorsson
Kristianstadsbladet, 2010-10-28

www.smockadoll.se
www.stinawirfelt.net
www.papitidskrift.se
Papi tidskrift, #7-8
Art and poetry magazine, April 2010.
Contributing: Ane Graff, Steinar Opstad, Kristin Berget and Pedro Carmona-Alvarez.
Guest editor: Ida Linde.

Tidskriften Papi sätter i sitt senaste nummer (7/8) fokus på Norge. Gästredaktören Ida Linde bjuder på ett utdrag ur sin översättning av kollegan Kristin Bergets uppmärksammade diktsamling "Der Ganze Weg" på temat begär, kropp och identitet:
sorgen är densamma lukten av / cigaretter densamma kvinnor som / besatta av andra kvinnor att det / inte går att allt
går i alla fall / du vänder bort ansiktet / klär av dig jag ber jungfru maria / om nåd att våldet är detsamma
Men det är introduktionen av Steinar Opstad som är den stora behållningen. Papi publicerar ett utdrag ur Opstads sjätte diktsamling "Avhymninger" som kom i höstas. Tänk Tor Ulven. Eller varför inte Tranströmer. Opstads korta dikter har en tidlös närmast hölderlinsk stramhet, kristna suckar och filosofiska djupdykningar samtidigt som samtiden i form av Irakkriget tränger sig på.
Jag lever i tron, den lyckligaste / av alla ensamheter / Men hymnernas tid är förbi // och ingenting är större än / en människa som trotsar övermakten / och säger: Jag gjorde bara det jag måste

Andreas Brunner
Sydsvenskan, 2010-05-30

www.idalinde.se
www.anegraff.com
www.papitidskrift.se
Skövde Konsthall
Group Exhibition, Skövde (SE), Mars 27, 2010

www.skovde.se
Love
Video produced for The Sweded Session (see below) with text and music by Marcus Sjöland (Bakers at Dawn). January 2010.
View the video here.
www.myspace.com/bakersatdawn
www.thesession.nl
Krets, The Sweded Session
Group Exhibition, Malmö (SE), January 09, 2010
The Session is a group of eight international artists and designers, based in Amsterdam, that makes a thematic, interdisciplinary fanzine since September 2007. The Session does not work with a standard form or a recurrent basic theme, but produces on the basis of a regular process; per session, (usually) one of the eight determines the theme. This person is also responsible for the editing, the design and the production. Per session a number of guests are invited.

For this edition The Session will be working around the theme 'Sweded', referring to the Gondry movie 'Be Kind Rewind', in which the main characters start recreating films using themselves as actors and cheap special effects, calling it 'a sweded film'.
www.thesession.nl
www.brakkegrond.nl
www.icpabackstage.blogspot.com
Papi tidskrift, #6
Release at Göteborgs Book Fair (SE), September 24, 2009
Contributing: Pär Thörn, Rasmus Graff and Annika Behm.

Det sjätte numret av den charmigt minimala tidskriften papi (pixieformat!) rymmer konkret poesi när den är som bäst. Pär Thörn och hans danska kollega Rasmus Graff attackerar en växande genre, kokböckerna. Nyskrivna texten ATT/AT är en kokbok nedkokt till väsentligheterna. Här slopas alla ingredienser utom det som följer på infinitivmärket: verben. Resultatet blir maniskt handlingskraftiga recept som löper sida upp och sida ner, omväxlande på danska och svenska:

skær skær vask vask bag
vask skræl pil skræl skræl
skræl kog kog skræl skræl
rens rens skyl skyl skræl
børst skræl nip pil skyl

Det uppjagade stackatoflödet kontrasteras med en lakonisk fotosvit av Annika Behm, betitlad "I do believe this is about life and death". Som ett par våldsamt ådrade gammelmansfötter nedsänkta i ett lindrande fotbad. Föga aptitligt. Men så är ATT/AT också fjärran all eggande matporr. Texten fungerar som en betraktelse över livets fåfänga, monotonin i köket och annorstädes, det ändlösa processandet av föda. Tröstlöst kanske. Men ändå, paradoxalt nog, vackert, precis som livet självt.

Andreas Brunner
Sydsvenskan, 2009-12-27

I sjätte numret av poesitidskriften papi serverar Pär Thörn och Rasmus Graff ett tvåspråkigt textmontage där kokbokens instruktioner reducerats till endast verb. Det hackas, blandas och kokas med rytmisk monotoni och om anrättningen är att betrakta som en delikatess eller mer påminner om att skala en lök är naturligtvis en smaksak.
Kristianstadsblade, 2009-10-22

Recension av Kamilla Löfström:
www.information.dk

www.bok-bibliotek.se
www.papitidskrift.se
Mötesplats Österlen
Solo Exhibition, Löderup (SE), August 15-August 30, 2009

www.motesplatsosterlen.se
Galleri Arnstedt
Group Exhibition, Östra Karup (SE), May 01-May 24, 2009

www.arnstedtkullgren.se
Papi tidskrift, #5
Art and poetry magazine, February 2009.
Contributing: Valjantsina Aksak, Ales Razanau, Barys Pjatrovitj, Elena Kasantseva, Dmitri Strotsev.
Cover: EvaMarie Lindahl.

"Papi" är möjligen Sveriges minsta kulturtidskrift, åtminstone till formatet. Men om den nätta lilla kvadraten väger lätt i handen är innehållet desto tyngre.
I sitt femte nummer har den Malmöbaserade tidskriften tema Vitryssland – det blir till en hel poesiantologi i miniatyr. Med tanke på att inte mer än fyra belarusiska (vitryska) författare tidigare har kommit ut i bokform på svenska innebär bekantskapen med fem samtidspoeter, översatta av Dmitri Plax, ett rejält tillskott.
Dikterna, från Valjantsina Aksaks finstämda vardagsbetraktelser till ryskspråkige Dmitri Strotsevs surrealistiska berättelser, ger inte bara en inblick i en så gott som förbisedd litteratur, de är också hälsningar från en förtryckt kultur.
Bara att skriva på belarusiska är en politisk handling i Lukasjenkas diktatur, konstaterar Per Bergström i sitt förord. I Vitryssland idag har författarförbundet tillsammans med sitt bibliotek slängts ut ur sina lokaler, de stora litteraturtidskrifternas redaktörer har avsatts och ersatts med regimtrogna, belarusiska klassiker har plockats bort från skolornas litteraturlistor och all bokdistribution kontrolleras av staten.
Sedan är det ju också fråga om poesi väl värd att läsas, som Elena Kasantsevas stillsamt spröda viskningar:

Dörren/stäng ej/tyst går jag in/tyst går jag bort/jag är din natt/jag är ditt lugn/jag är tysthet.
Ann Lingebrandt
Helsingborgs Dagblad, 2009-03-12
...jag ser våren överallt i älsklingstidskriften Papis nya nummer med tema Vitryssland. Det töar och spricker och knoppas i dikterna, nån kvittrar, bina klingar, och himlen är i lärkans sång. Belarusisk poesi i opposition mot vintern. Så väl som mot Lukasjenkas diktatur. Aftonbladet, 2009-03-21

www.evamarielindahl.com
www.papitidskrift.se
Galleri Signal, No No There's No Limit
Group Exhibition, Malmö (SE), September 24-October 26, 2008
Galleri KHM, Mellan bokar och vatten
Solo Exhibition, Malmö (SE), April 4-April 19, 2008

www.khm.lu.se