JENS HENRICSON / works /cv / contact /
---
Mitosis
Single channel 1080p video, 3:46 minutes, variable dimensions, 2012.
The video work "Mitosis" provides access to an event far beyond what is possible to see with the naked eye. Through time-lapse on living tissue – over the course of 16 hours, with an interval of five images per minute – cell division is portrayed. Vibrant and playful forms succeed each other. What unfolds is seductively beautiful. But it's also scary to face the uncontrollable – the cancers will that do not care what our minds want.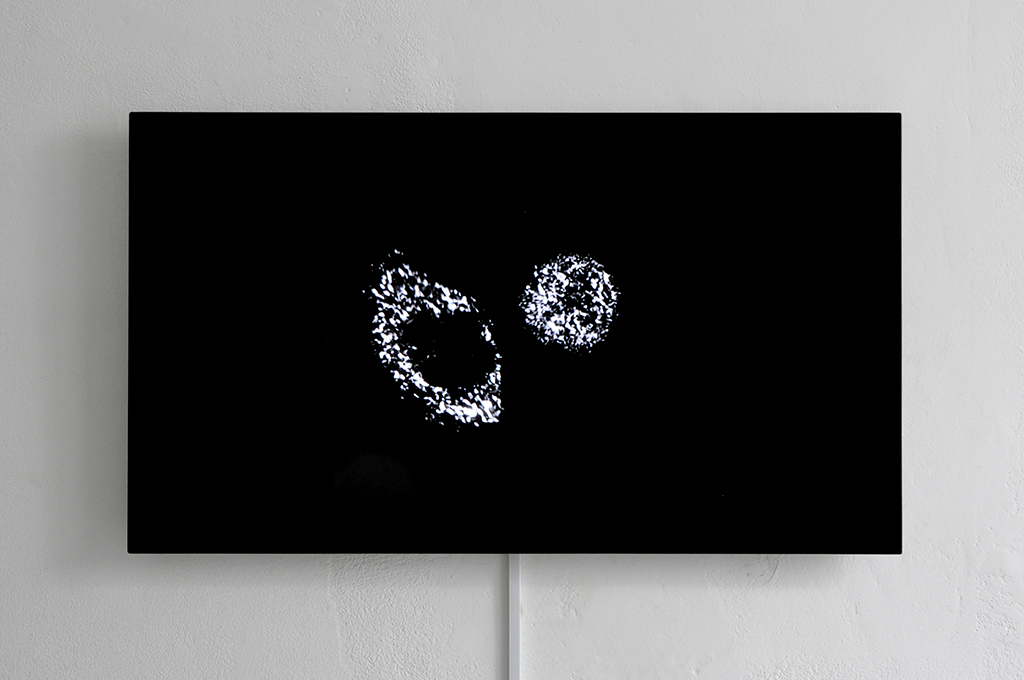 Mitosis

Installation view, Galleri Ping-Pong, Malmö, 2012.